2018 Toyota Camry Brings New Excitement as Summer Ends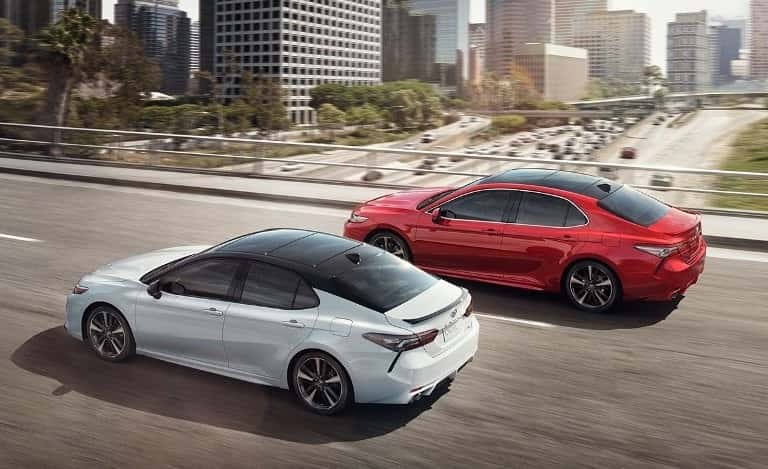 Even though summer is ending soon and with it all the great weather we love so much here in Chicagoland, there's still quite a lot to be excited about. As your Chicagoland Toyota dealers we're very excited about the 2018 Toyota Camry, and we think you will be too when you hear about all the amazing new technologies and processes that go into making it!
The 2018 Toyota Camry signals a whole new way of making cars for Toyota. The 2018 Toyota Camry is built using Toyota New Global Architecture (TNGA), an amazing new way of manufacturing that revolutionizes the process for the automaker.
In simplified terms, Toyota New Global Architecture refines and streamlines the process by sharing vehicle platforms and components, to increase manufacturing flexibility and speed across many models.
The two main pillars of the TNGA process are Core Strength, which represents a common platform shared by several models, and Emphasized Personality, which represents the body, appearance, and style of each model, and its associated attributes.
Sharing platforms and components means it's easier for Toyota facilities and team members to build different models, or adjust and customize features and options with greater flexibility. It also means greater flexibility when it comes time for you to come in to our Toyota dealership to buy a new 2018 Toyota Camry already in our inventory, or order a new 2018 Toyota Camry with the features and options you need and want. Additionally, the efficiency of the TNGA process reduces energy usage and waste throughout the manufacturing process.
Summer is winding down and autumn is on the way. Even though warm and sunny weather is waning there's a whole lot to be excited about, like driving an amazing new 2018 Toyota Camry near Des Plaines, IL, and all around our area here in Chicagoland. And it's exciting to learn about the amazing ways the automaker has come up with to make it the best Toyota Camry yet. Stop in to Midtown Toyota for a test drive today!