Exciting New 2018 Toyota Camry Begins Production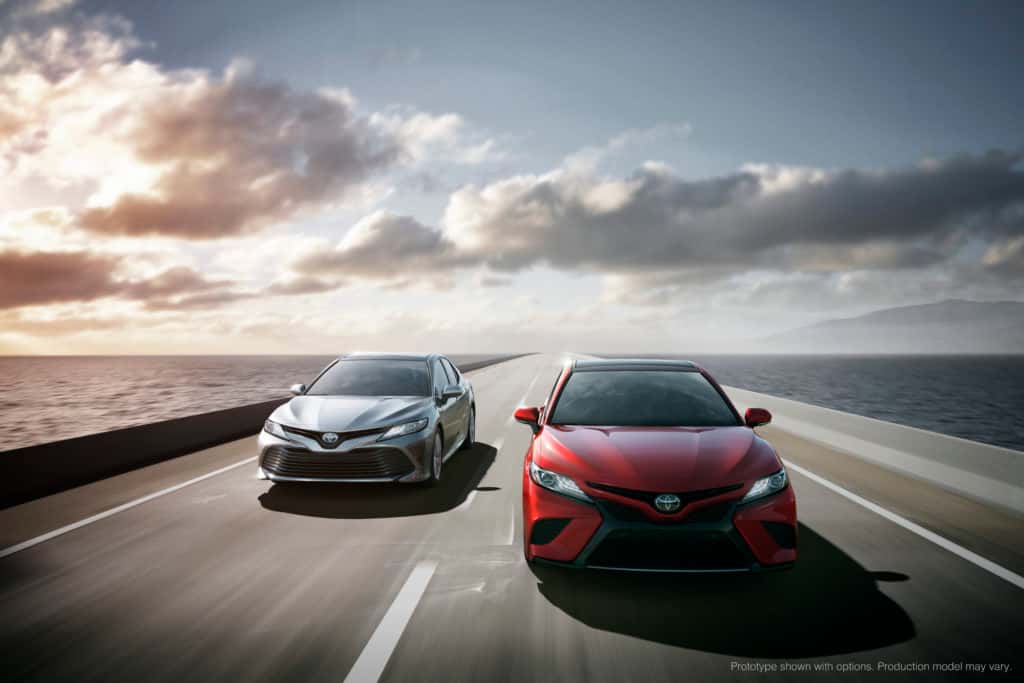 One of the most exciting aspects of being your Toyota dealers in Chicago, IL is that we get the opportunity to check out all the amazing new Toyota cars that come along. And we're especially excited to check out the latest version of one of the most popular cars ever, the 2018 Toyota Camry, which just recently began production!
Said Chad Lindon, Powertrain Production Team Member and 22-year employee at Toyota Motor Manufacturing, Kentucky, Inc. (TMMK), "The 2018 Camry takes it to another level… It catches the eye. It has more horsepower, better fuel economy, and new technology that customers want."
"It's the best one so far," said Maigen Layne, Safety Team Leader in the bodyweld area and a five-year employee at TMMK. "I'm proud to work on the best-selling car in America for 15 years running. I test drove one of the first 2018 models off the line and I know it will be a big hit."
We think the 2018 Toyota Camry is poised to become the new benchmark vehicle for midsize sedans. It features sleeker, more aerodynamic styling, and a more rigid, stronger body structure with a lowered center of gravity for more stable performance. Every aspect of its interior has been upgraded and improved as well to provide a premium experience for it driver and passengers.
The 2018 Toyota Camry recently began production at TMMK using the automaker's advanced new Toyota New Global Architecture production strategy. Toyota New Global Architecture, or TNGA as the automaker refers to it, increases flexibility in the production process, streamlining manufacturing and allowing the automaker to more quickly address changes and respond to demand.
The exciting new 2018 Toyota Camry is expected to be available later this summer. You can learn more about the new 2018 Toyota Camry by coming in to visit us here at Midtown Toyota. And you can also check out our inventory of amazing pre-owned Toyota cars as well. So if you'd like to experience some of our excitement and enthusiasm be sure to stop in today!