Introducing the 2018 Toyota RAV4 Adventure Model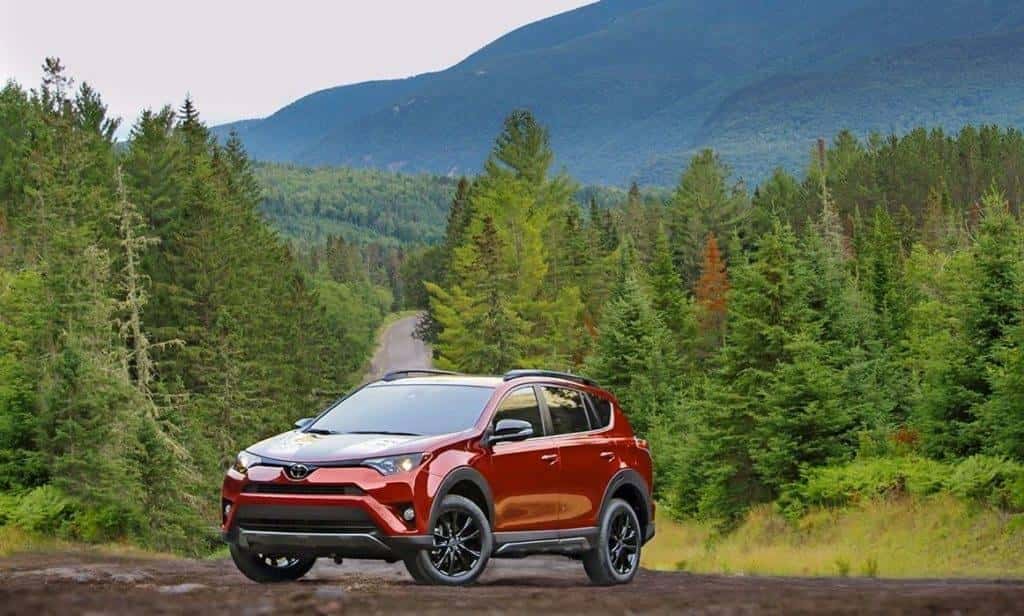 For many the journey is more fun than reaching their destination. That may be the case with the new 2018 Toyota RAV4 Adventure model which the automaker recently announced. The 2018 Toyota RAV4 Adventure is all the journey and going just about anywhere.
The 2018 Toyota RAV4 Adventure model features an available all-wheel drive system and rides higher for better clearance over obstacles. It also features a towing package and five-spoke black alloy 18-inch wheels. Rounding out its aggressive exterior appearance are black accents and special Adventure badges. Its interior features unique trims, Adventure logo weather proof floor and cargo mats, and a cargo area power outlet.
Toyota Group Vice President and General Manager Bill Fay spoke about the upcoming 2018 Toyota RAV4 at the Chicago Auto Show, the automaker reported.
"The RAV4 was born over 20 years ago and it's never been hotter," said Fay. "It would seem as though we have a RAV4 for just about everyone… but as it turns out… there's room for one more. A RAV4 that likes to play in the dirt!"
We offer a great selection of Toyota models here at Midtown Toyota including the fun and adventurous 2017 Toyota RAV4. And as your Toyota dealers in Chicagoland, we're excited to check out the amazing new models like the upcoming 2018 Toyota RAV4 Adventure, which is expected to become available in September 2017.
And don't forget to stop by if you'd like to check out our terrific selection of pre-owned Toyota cars at Midtown Toyota as well.
Perhaps you love the Toyota RAV4 for its versatile space and comfort and many cool features and amenities. Maybe you love the potential it offers to go way off the beaten path in the 2018 Toyota RAV4 Adventure model. One thing is certain — you're sure to enjoy the journey! Stop by Midtown Toyota and take one of our current models for a test drive today!