Toyota Automakers Broaden Fuel Cell Applications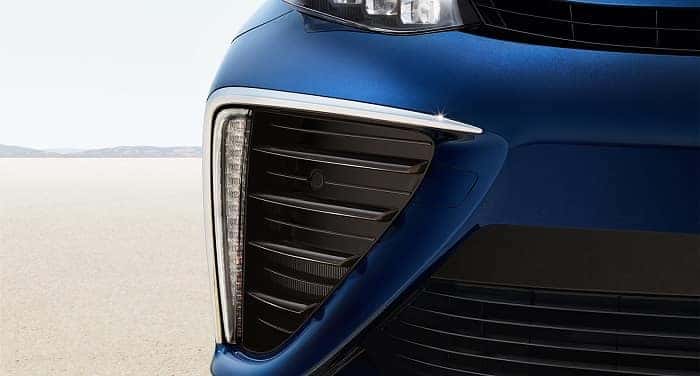 The Toyota brand is well known for cars like the 2018 Toyota Camry, the reliable and dependable, exciting and efficient sedan that has been faithfully transporting drivers and families for many years. But the automaker does more than build amazing family sedans — they recently began testing a new fuel cell project for heavy duty trucking use.
The automaker's "Project Portal" serves to develop hydrogen fuel cell technologies and systems designed for purposes beyond passenger car use. The project has already logged more than 4,000 miles as a proof of concept, transporting cargo short distances from port to intermediary locations while producing only water vapor emissions.
The Project Portal proof of concept truck is powered by fuel cell technology similar to that found in the Toyota Mirai. It produces 1,325 lb-ft of torque and boasts an 80,000 pound weight capacity from its 670-plus horsepower, dual fuel cell stack powertrain system. The Project Portal truck features a range of 200 miles or more when transporting freight under typical conditions.
The automaker intends to develop fuel cell technologies for further uses in additional industries in the effort to reduce harmful emissions. According to Bob Carter, Executive Vice President of Toyota Motor North America, Inc., "Toyota has led the way in expanding the understanding and adoption of fuel cell technology."
"From the introduction of the Mirai passenger vehicle to the creation of the heavy-duty fuel cell system in Project Portal," said Carter, "Toyota continues to demonstrate the versatility and scalability of the zero-emission fuel cell powertrain."
As your Toyota dealer serving Des Plaines, IL, and the surrounding Chicagoland area, we're excited to learn about technologies the automaker is developing to transport people and families, and goods and cargo, while working towards reducing harmful emissions. Stop in to Midtown Toyota today to check out Toyota cars like the 2018 Toyota Camry and learn more about amazing technologies from the Toyota brand!