What the Different Engine Types Mean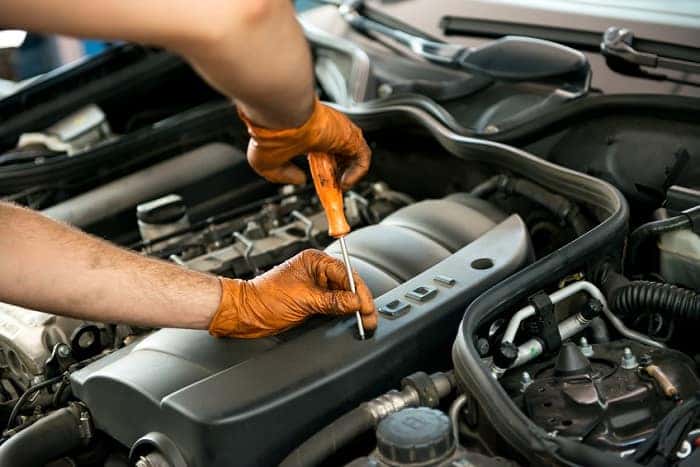 At Midtown Toyota we are a leading provider of some of the best Toyota cars on the market. Our sales team makes customer satisfaction a priority, and one of the many questions our customers ask our team is, 'what the difference is between a four-cylinder, V6, or V8 engine.'
Do you want a four-cylinder, V6, or V8 engine? Some new car buyers tend to opt for V6 or V8 engines since typically the number of cylinders in an engine is synonymous with power and torque behind the wheel. While this is very much the case, having a V6 or V8 engine won't guarantee a better car.
Four-cylinder engines, while less powerful, require less fuel to get going. As a result, a four-cylinder engine car tends to be more fuel efficient and is perfect for drivers who make fuel-economy a conscious priority. Our sales team always point commuters and frugal drivers towards four-cylinder vehicles like the Toyota Yaris, which get approximately 30 mpg in the city and 36 on the highway.
Alternatively, V6 and V8 engine cars are perfect for those who want their car to be versatile and tow-capable. Off-roaders, farmers, and weekend warriors alike tend to opt for V6 and V8 engine cars, as they tend to prioritize power above fuel economy. In truth though, no engine type is superior, at the end of the day it all comes down to personal preference.
We are a Chicagoland Toyota dealer that understands that every driver is different and will go above and beyond to ensure you love what you drive. Whether you're looking for power or fuel-economy, our vast showroom is bound to satisfy all of your automotive needs.