"Women in Manufacturing" Award Goes to Two Toyota Automaker Employees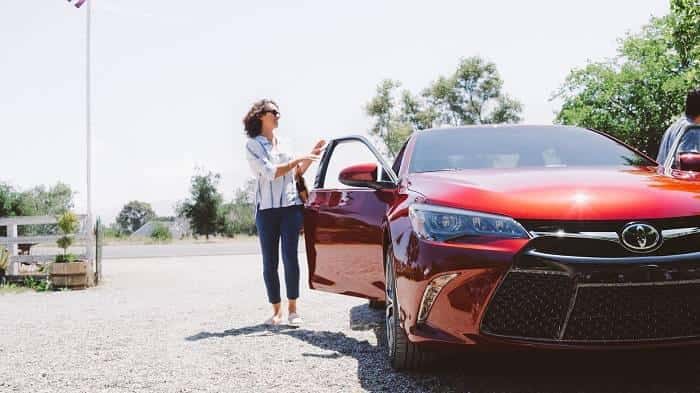 We all understand how important women are to our economy, industry, and all facets of our society and life here in America. That's why it's important to emphasize the STEP (Science, Technology, Engineering, and Production) fields as well as women who work in such fields like Lisa Lawrence and Nora Aranello, recent Women in Manufacturing STEP Ahead Award recipients and Toyota employees.
Lisa Lawrence is employed as a body weld manager at Toyota Motor Manufacturing, Kentucky, Inc. (TMMK), the facility that builds more than half a million 2017 Toyota Camry models which we offer as your Chicagoland Toyota dealers, as well as nearly two-thirds of a million engines every year. Nora Arellano is employed at the Toyota Technical Center in York, Michigan, as a senior engineering manager. Both women were recognized by The Manufacturing Institute at a recent reception at our nation's capitol.
The STEP Ahead Awards were created to recognize women who excel as leaders at every level in the manufacturing industry. Additionally, the awards program serves as a component of the greater STEP Ahead Initiative to attract, encourage, advance, and retain female talent in the manufacturing industry.
According to Susan Elkington, senior vice president at TMMK and a recipient of the STEP Ahead Award in 2014, "It's inspiring to see the many achievements of women in our industry and at Toyota… These honorees represent the bright minds fueling our industry. Highlighting such accomplishments is important in changing the way talented young people, particularly women, look at manufacturing in the future."
Of course you don't have to go far to find strong and talented women all around us and the areas we serve here at Midtown Toyota. And you don't have to go far to check out a 2017 Toyota Camry, perhaps even one that's been in the talented hands of a female Toyota employee. If you'd like to check out a 2017 Toyota Camry near Oak Lawn, IL, and the areas we serve, just stop in today to take a look at our extensive inventory or to schedule a test drive!